Seegrid, the leader in connected self-driving vehicles for materials handling, today announced that Jeff Christensen, the company's vice president of product, has been named the winner of Supply & Demand Chain Executive's Pros to Know Award for the second consecutive year.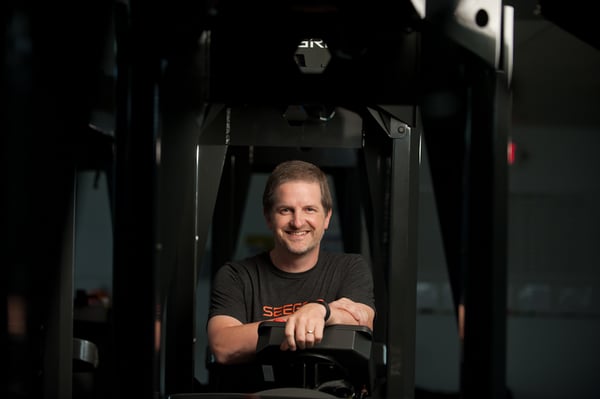 The Pros to Know Award recognizes exceptional supply chain executives at manufacturing and non-manufacturing enterprises that are leading initiatives to help prepare their companies' supply chains for the significant challenges of today's business climate. This year's recipients were chosen from over 300 applicants because they embody the commitment to transformative supply chain tools and processes.
"Jeff Christensen is a master strategist with 20 years of experience in software and analytics with an eye toward the future," said Seegrid CEO Jim Rock. "He listens to customer needs and shapes Seegrid's product strategy around solving our customers' biggest challenges."
"Jeff is a leader both within our organization and externally; he can narrow down complex concepts into simple guidance and actively shares his knowledge and forward-looking vision as a spokesperson for Seegrid and a thought leader for the industry," said Rock.
"It's an honor to be once again named a Pro to Know," said Christensen. "I am passionate about helping companies like General Motors, Whirlpool, and Jaguar Land Rover innovate their materials handling processes with Seegrid self-driving vehicles, knowing that the future of the supply chain will rely on the successful collaboration between robots and humans."
Check out Supply & Demand Chain Executive's website at www.sdcexec.com for the full list of the 2018 Pros to Know and Practitioner Pros winners.
ABOUT SUPPLY & DEMAND CHAIN EXECUTIVE
Supply & Demand Chain Executive is the executive's user manual for successful supply and demand chain transformation, utilizing hard-hitting analysis, viewpoints and unbiased case studies to steer executives and supply management professionals through the complicated, yet critical, world of supply and demand chain enablement to gain competitive advantage. Visit www.SDCExec.com for more information.
ABOUT SEEGRID
Seegrid is the leading provider of connected self-driving vehicles for materials handling with more than a million miles driven. The Seegrid Smart Platform combines flexible and reliable infrastructure-free vision guided vehicles with fleet management software for a complete connected solution. Seegrid accelerates Industry 4.0 and lean initiatives with incremental automation, helping companies achieve a truly connected enterprise and transform into smart factories of the future.
Media Contact
Beth Peck
bpeck@seegrid.com
412-379-4500 x 7060
###