Seegrid, the leader in vision guided autonomous vehicles for materials handling, today announced the company's new strategic advisory board. The board, composed of experts Patrick Donahoe, Mel Wolfgang, and Dr. Ken Gabriel, will enable Seegrid to identify strategic growth opportunities.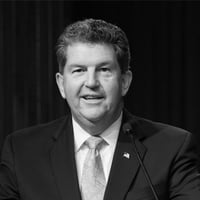 Patrick R. Donahoe, the former U.S. Postmaster General and 39-year veteran of the Postal Service, began his career as a Postal Service clerk after graduating from the University of Pittsburgh. "Seegrid is an innovative Pittsburgh-based company that has made incredible advances for robotics within the industrial sector over the last decade," said Donahoe. "I look forward to playing an integral role in Seegrid's continued success as it delivers its vision guided vehicles to industry."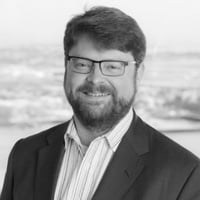 Mel Wolfgang is a senior partner and managing director for The Boston Consulting Group and serves on its Industrial Goods practice leadership team. About his new role Wolfgang said, "I'm thrilled to partner with Seegrid at such a critical point for the manufacturing industry. The future of American production will depend on effective cooperation between people and machines, and Seegrid – with their expertise in robot collaboration – is well positioned to lead that evolution."
Dr. Ken Gabriel is president and CEO of the Charles Stark Draper Laboratory Inc. in Cambridge, MA and was previously the deputy director of the Advanced Technology and Projects group at Google. "Camera and vision technology represents the exciting future of robotics," said Gabriel, "As the industry leader in autonomous vehicles for materials handling, Seegrid is living that future today. I am excited to join this group of software, robotics, and engineering experts as they continue to deliver cutting-edge technology to existing and new customers."
The goal of the strategic advisory board is to explore and secure new growth opportunities for Seegrid's vision guided industrial solutions. Armed with Seegrid's unmatched technology, each member of the advisory board will leverage their unique experience and insight to provide inroads into the world's leading manufacturing and distribution companies.
"We are always looking for different perspectives to drive our business forward, and having these industry experts on our team is a strategic step to introduce Seegrid to new partners interested in optimizing their operations with automated solutions," said Seegrid CEO Jim Rock. "These three individuals represent the best of their industries, and their contributions will no doubt continue driving the success that Seegrid has already achieved.
ABOUT SEEGRID
Seegrid is the leading provider of connected self-driving vehicles for materials handling with more than a million miles driven. The Seegrid Smart Platform combines flexible and reliable infrastructure-free vision guided vehicles with fleet management software for a complete connected solution. Seegrid accelerates Industry 4.0 and lean initiatives with incremental automation, helping companies achieve a truly connected enterprise and transform into smart factories of the future.
Media Contact
Beth Peck
bpeck@seegrid.com
412-379-4500 x 7060
###