Seegrid, the leader in connected self-driving vehicles for materials handling, today announced new senior appointments and continued expansion of its workforce.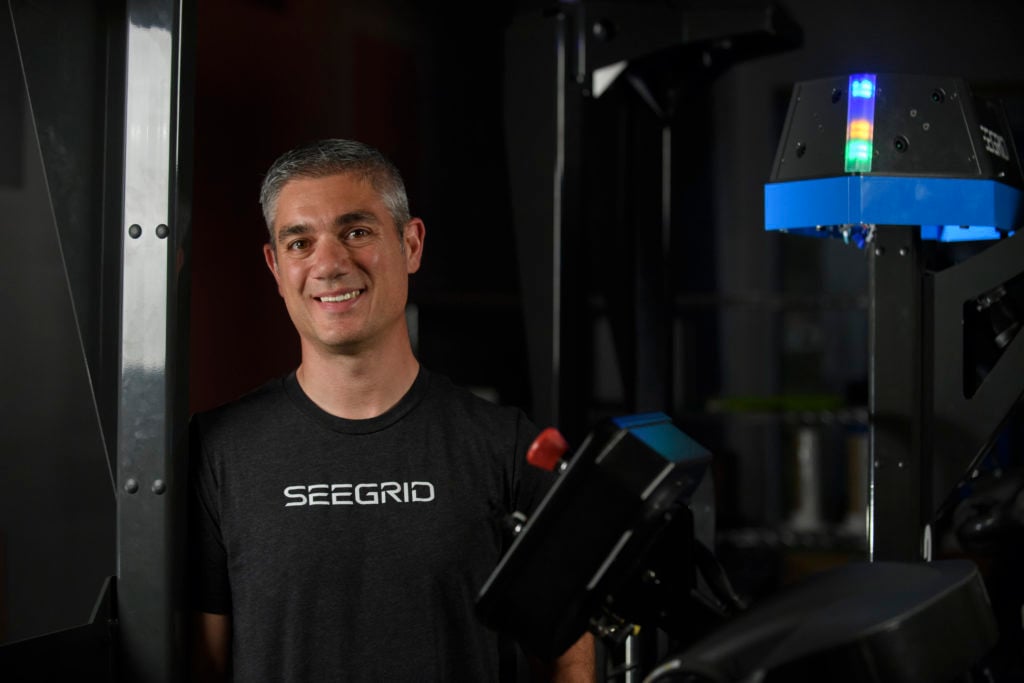 The Seegrid team grew by nearly 20% in the first half of 2018, reflecting a high volume of new orders and rising demand for self-driving vehicles in manufacturing, distribution, and e-commerce. Building upon strong momentum from the past three years, the company continues to drive further progress for innovative global brands like Amazon, General Motors, Whirlpool, and Boeing–with more than a million miles driven.
With more than 50 years combined industry experience, newly appointed leaders in the roles of vice president of engineering, director of marketing, and director of product management will enhance Seegrid's world class team.
Vice President of Engineering, Sean Stetson, joined Seegrid from Google's Advanced Technology and Projects (ATAP) group in 2016. An expert in vision systems and mobile technology, Sean served as Seegrid's director of product and then created and lead the company's advanced technology team. As a newly-appointed member of Seegrid's executive team, Sean is focused on expanding Seegrid's portfolio of safe and reliable material handling automation solutions.
Director of Marketing, Elizabeth Peck, joins Seegrid with more than 20 years of experience growing sophisticated sales and marketing teams. She has a depth of leadership experience within technology organizations, previously serving as the director of marketing for fivestar* and senior director of marketing operations for Deltek.
Director of Product Management, Bobbi Jamriska, joins Seegrid with more than 10 years experience managing global product innovation, development, launch, and marketing. From her previous role with Swisslog Healthcare, Bobbi brings a strong understanding of technology products and their marketability in rapidly changing business environments.
"Our relentless focus on helping our customers embrace Industry 4.0 depends on hiring the industry's most talented minds," said Jim Rock, Seegrid CEO. "We're excited to welcome our new Seegrid team members and congratulate Sean on his new role. Their passion and expertise will help us in our mission to transform companies into smart warehouses and factories of the future and prepare for the next generation of materials handling."
ABOUT SEEGRID
Seegrid is the leading provider of connected self-driving vehicles for materials handling with more than a million miles driven. The Seegrid Smart Platform combines flexible and reliable infrastructure-free vision guided vehicles with fleet management software for a complete connected solution. Seegrid accelerates Industry 4.0 and lean initiatives with incremental automation, helping companies achieve a truly connected enterprise and transform into smart factories of the future.
Media Contact
Beth Peck
bpeck@seegrid.com
412-379-4500 x 7060
###