Seegrid, the leader in connected self-driving vehicles for materials handling, was recognized as one of the Top Workplaces in Pittsburgh by the Pittsburgh Post-Gazette for the second year in a row. Seegrid ranked as the #1 best place to work among Pittsburgh companies with 50-149 employees.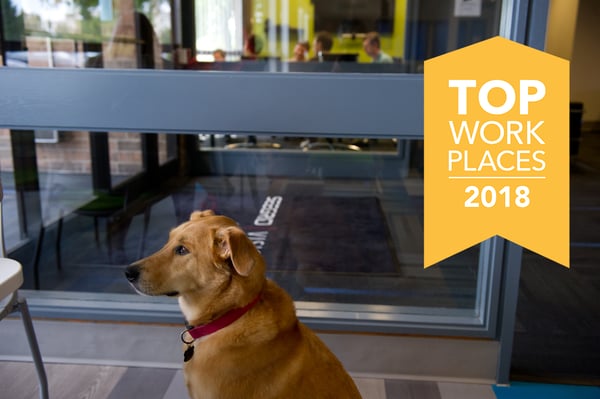 Seegrid also received the Post-Gazette's special award of "Healthiest Workplace" for prioritizing the health and wellness of its employees.
Seegrid CEO Jim Rock said "Our team brings passion to work and that passion is reflected in the robotics solution that we bring to market. Our workplace culture is one of the critical elements that enables our people to build and deliver innovative solutions to our customers."
Seegrid employees completed a confidential survey on a variety of workplace satisfaction topics, and results from the survey were benchmarked against the responses of more than 140 companies in the region. The survey measured a number of aspects of workplace culture including company alignment, employee engagement, and confidence in company leadership.
Bud Leeper, director of people operations at Seegrid, added, "Our company is a collection of some of the best minds in robotics that engineer, maintain, and enable the success for our customers. We're grateful to work with a group of individuals who are eager to use their expertise to advance our customers' operations and the materials handling industry."
About Seegrid
Seegrid combines autonomous mobile robots, enterprise software, and best-in-class services for a complete, connected material handling automation solution. With millions of autonomous production miles driven, Seegrid PalionTM AMRs are reliable, flexible, and proven. The world's largest manufacturing, warehousing, and logistics companies rely on Seegrid to automate material flow in highly complex environments. From project design through deployment, change management, user training, and data-driven consultation, material flow is both safe and optimized, accelerating automation initiatives today and into the future.

To access Seegrid images, visit: seegrid.com/media

Media Contact
Kathryn Boyle
media@seegrid.com
412-379-4500

###