What You'll Learn From the Infographic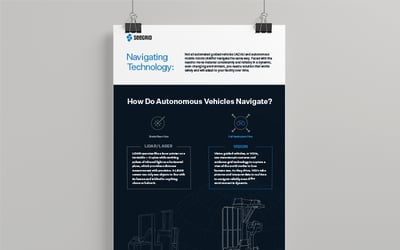 Investing in material handling automation is all about making smart moves. With so many technology options available — autonomous mobile robots (AMRs) and automated guided vehicles (AGVs) being no exception — the decision-making process can seem intimidating.
Faced with the need for consistent and reliable navigation in a dynamic, ever-changing environment, you need a solution that works safely, a solution that is flexible and will adapt over time, and a solution that will scale.
Learn more about the advantages of vision technology and considerations to make with LiDAR (or laser) technology.