Raymond Courier Brochure Overview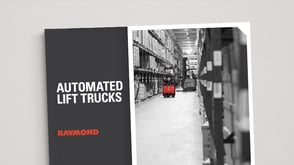 In partnership with The Raymond Corporation, Seegrid Vision technology transforms the Raymond Courier into a self-driving vision guided vehicle (VGV).
The Courier increases throughput productivity, improves safety, and reduces labor costs for customers. Unlike old AGV technology, Seegrid self-driving vehicles are built for flexibility. Our solution gives you the power to retrain routes in-house without Seegrid engineers and deploy your VGVs in minutes to different functions or shifts.
With the Raymond Courier, your goods arrive on time, every time.