Connect Your Smart Factory with Seegrid Supervisor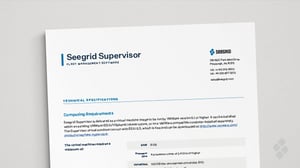 Seegrid Supervisor is fleet management software that executes flawless material movement and connects your smart factory.
Supervisor gives you complete visibility and control over the movement of materials throughout your organization. It directs self-driving vehicles and interacts with existing infrastructure to increase efficiency and meet throughput goals.