Seegrid, the pioneer and leader in vision-based autonomous industrial vehicles, today announced that the Pittsburgh Technology Council has named it a Tech 50 Awards Finalist for Manufacturing Innovator of the Year.
Since 1997, the Pittsburgh Technology Council's annual Tech 50 Awards recognize southwestern Pennsylvania's most successful, innovative, and thought-leading technology companies, which have become the backbone of Pittsburgh's new economy. The awards represent transformative technology centers of excellence with tech companies at all stages of growth. Tech 50 also recognizes the region's top tech executive.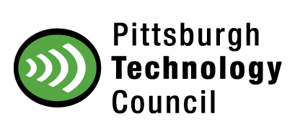 Each year, the Council canvasses the region for the most distinguished public and private technology-oriented companies, and the Tech 50 awards honor those companies that demonstrated the strongest growth and advancement in product or sales success, financial strength, corporate citizenship, job growth and retention and innovative product or technology," said Audrey Russo, President and CEO, Pittsburgh Technology Council. "We are especially excited to announce the category winners at the awards gala this fall. This is the Pittsburgh Technology Council's 20th year celebrating the industry with Tech 50. It is truly a night to honor our region's technology companies and the contributions they have made to our economic vitality."
Tech 50 winners will be announced on November 3, 2016 at the Wyndham Grand Pittsburgh. For more information on Tech 50 and all of the finalists, visit www.pghtech.org/events/tech-50/tech-50-2016-finalists.aspx

ABOUT SEEGRID
Seegrid is the leading provider of connected self-driving vehicles for materials handling with more than a million miles driven. The Seegrid Smart Platform combines flexible and reliable infrastructure-free vision guided vehicles with fleet management software for a complete connected solution. Seegrid accelerates Industry 4.0 and lean initiatives with incremental automation, helping companies achieve a truly connected enterprise and transform into smart factories of the future.
Media Contact
Beth Peck
bpeck@seegrid.com
412-379-4500 x 7060
###