Consumers have quickly turned to online shopping for their day-to-day purchases as pandemic lockdowns started. Today, many consumers now prefer shopping online, as they can quickly receive exactly what they want without leaving home. The result: online sales growth has continued to far outpace in-person sales.
Because of this drastic shift in consumer behaviors, many retailers have expanded their e-commerce product offerings and presence. Now, nearly anything can be ordered online—from washing machines and televisions to workout equipment. The online demand for large, odd-shaped items continues to rapidly accelerate. However, this boost in demand adds major complexities for supply chains.
Overcoming the Challenges of Non-Conveyable Items
Consumer purchases for bulky items like washing machines and appliances were typically handled in brick and mortar retail stores. With this model, distribution warehouses would strategically load trucks to efficiently deliver bulk items to their retail locations. Retailers have worked for decades to optimize, schedule, and control this process.
Today's flow is much more complex with warehouses delivering inventory direct to the customer on an individual order fulfillment basis. Warehouse management now means dealing with complex orders too—it's not just one similarly shaped item. For example, one order could contain a very large item like an exercise bike and several smaller items like books. This variety of products eliminates efficiencies of scale for retailers.
The sheer size of items causes major challenges within a warehouse or distribution center. Large items often can't fit into existing automation infrastructure, like sorting machines and conveyor systems. This has led the industry to commonly refer to these large, irregularly shaped items as "non-conveyables".
Some examples of common non-
conveyables: poster tubes, barrels, and furniture.
To address these outliers, facilities often will dedicate workers to move the bulky items from storage to shipping locations as needed. Manual processes are vulnerable to human errors, which can result in accidents, product damage, injuries, and even death. Facilities and logistics providers now need to optimize workflows by figuring out how to handle non-conveyable items at scale.
Drive Results with Flexible Mobile Automation
Every human touchpoint within a material handling process translates into additional costs. Many facilities are implementing automated systems, like autonomous mobile robots (AMRs) or automated guided vehicles (AGVs). AMRs and AGVs streamline efficiencies and help build safe, seamless workflows for non-conveyable items.
Mobile robots provide hands-free flexibility by reducing the number of human touch-points required to move non-conveyables. AMRs ultimately reduces costs and product damage while improving safety. To effectively process and handle non-conveyables, facilities should load the large items onto carts with wheels. From there, AMRs can connect to multiple carts at a time and pull them throughout the facility to the desired destinations.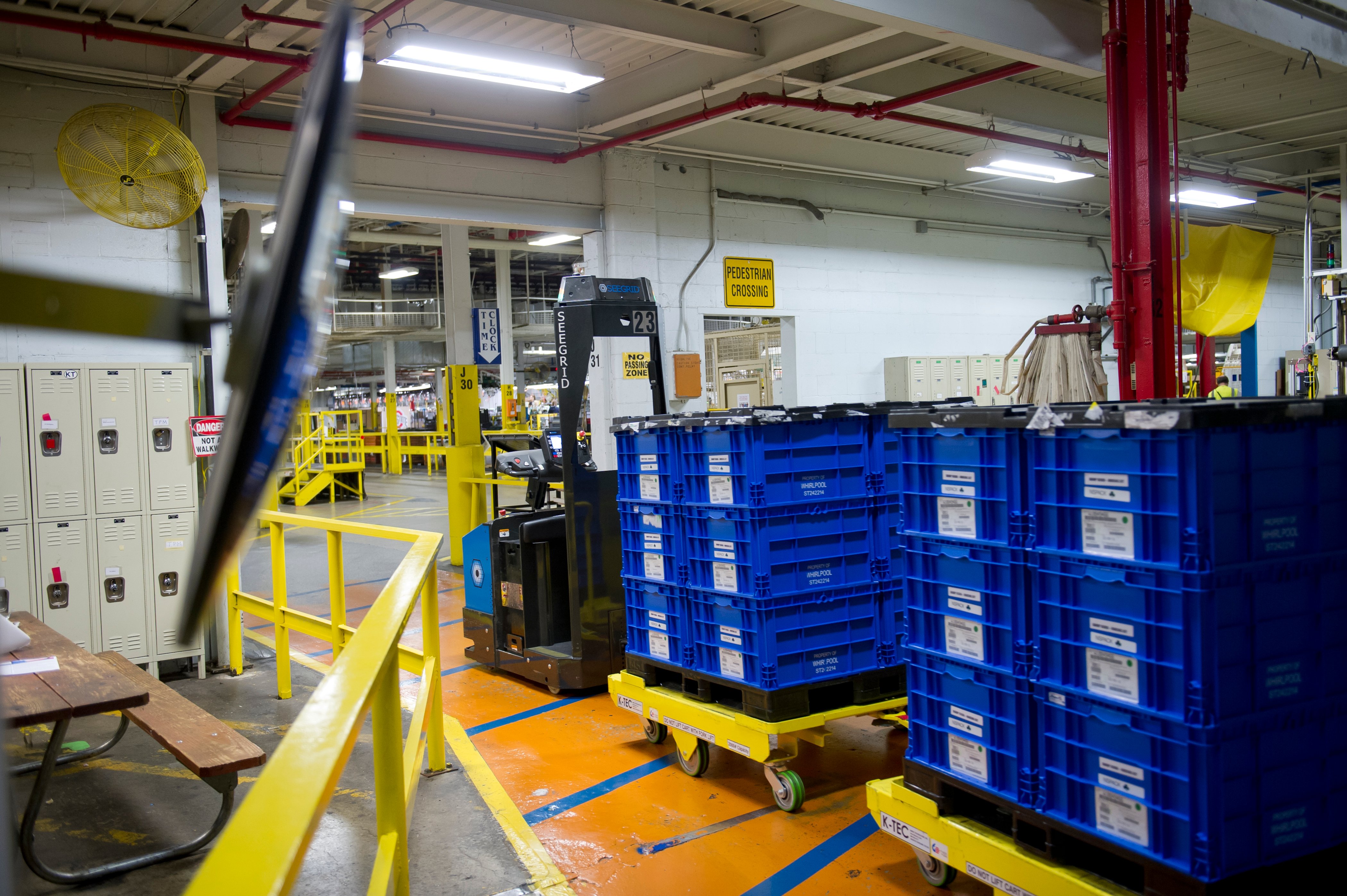 Palion™ Tow transporting multiple carts a time throughout a customer facility
These large, bulky items are much more stable on carts than counterbalanced on a manual forklift. In fact, nearly 97,000 manual forklifts are involved in an injury or fatality each year. This equates to a manual forklift accident occurring roughly every five minutes. Implementing a flexible AMR solution creates a safer and more reliable work environment for employees.
Non-conveyables can significantly vary by product size, shape, weight, and order volumes—all requiring different processes for efficient handling. Facilities need the flexibility to move a wide variety of products. Whether they're coming from automated sortation systems or being manually loaded onto carts, AMRs excel in providing this level of flexibility and agility. Anyone at a facility can quickly and easily update workflows and tasks, all without disrupting production.
Optimize for Today and the Future
The reliance on e-commerce continues to grow, and it doesn't appear that any slowdowns are in sight. Consumers have fully embraced buying items like appliances and furniture online—driving more demand than ever for these non-conveyable items.
The modern consumer demands cheaper, better products delivered faster than ever. Retailers need to ensure products that their products and services live up to this expectation. Companies should move products as quickly and efficiently as possible. It doesn't matter if these are small items or large non-conveyables, timing is everything.
Minimizing the impact these expectations have on your business is crucial. Without proper management, dealing with non-conveyables can present challenges for even the most experienced companies. Reducing the number of touch-points across your workflows means direct cost savings, boosted productivity, increased flexibility, and a safer work environment. AMRs are the key to future proofing your workflows and satisfying higher customer expectations in the digital age.
Infographic: Mapping the Route to Automation Success
Download this infographic to learn how to ensure your automation project will deliver a fast ROI and also provide long-term success.