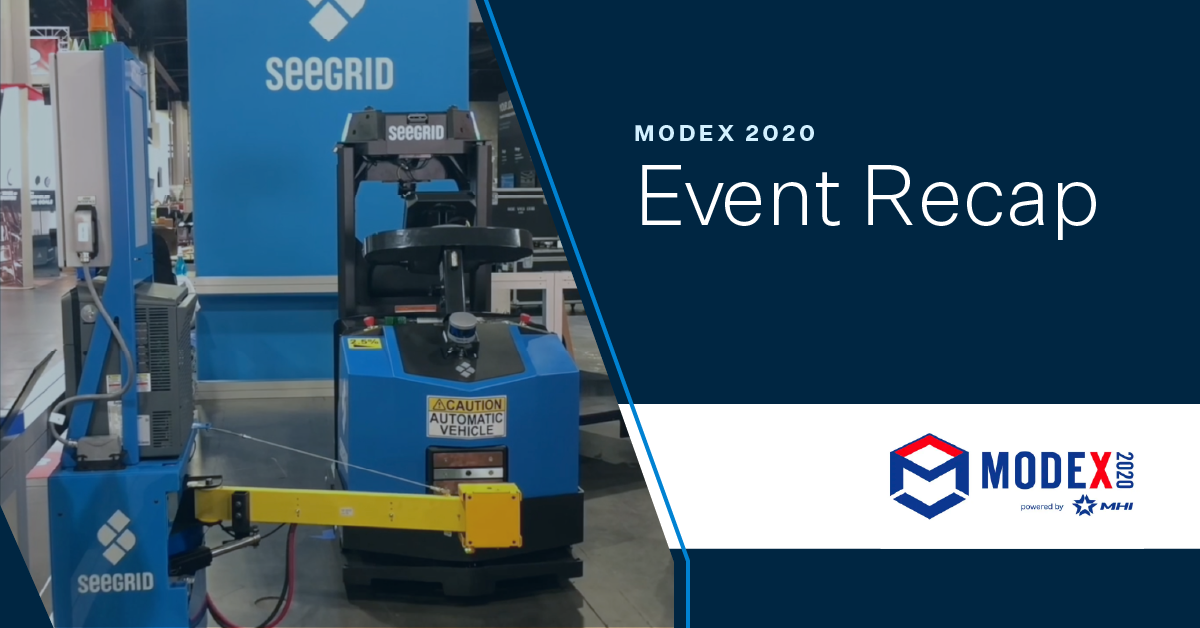 March 12, 2020
MODEX 2020 Wrap-Up
Manufacturing, warehousing, and logistics companies around the world leverage Seegrid smart automation, including our self-driving, vision guided vehicles, fleet management software, and actionable analytics platforms. MODEX provides a one-of-a-kind ...
Read More
AGV Safety Benefits of Automation Industry 4.0 Seegrid Technology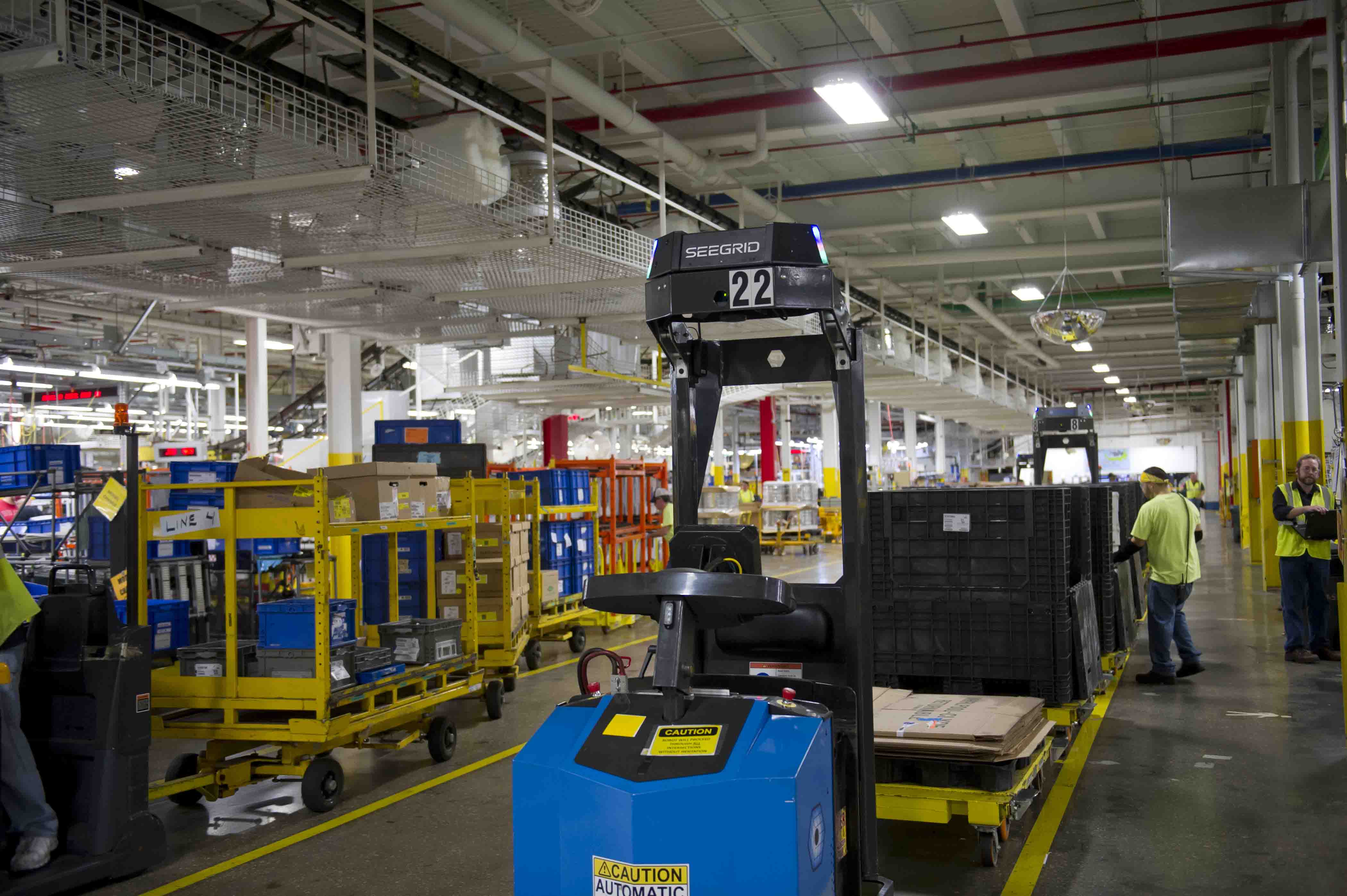 December 11, 2018
How Employers and Employees Can Adapt to an ...
This article was originally published in InformationWeek. Despite the fact that suppliers who are adopting automation technologies have the potential to reap substantial cost savings and increase profitability, some fear that the proliferation of ...
Read More
October 8, 2018
Eliminating Product Damage with AGV Technologies
Moving heavy materials throughout your supply chain all day, every day–accounting for labor shortages, peak season, and the potential of damaged goods–is no easy task. Even with the most skilled human labor, accidents can happen while picking and ...
Read More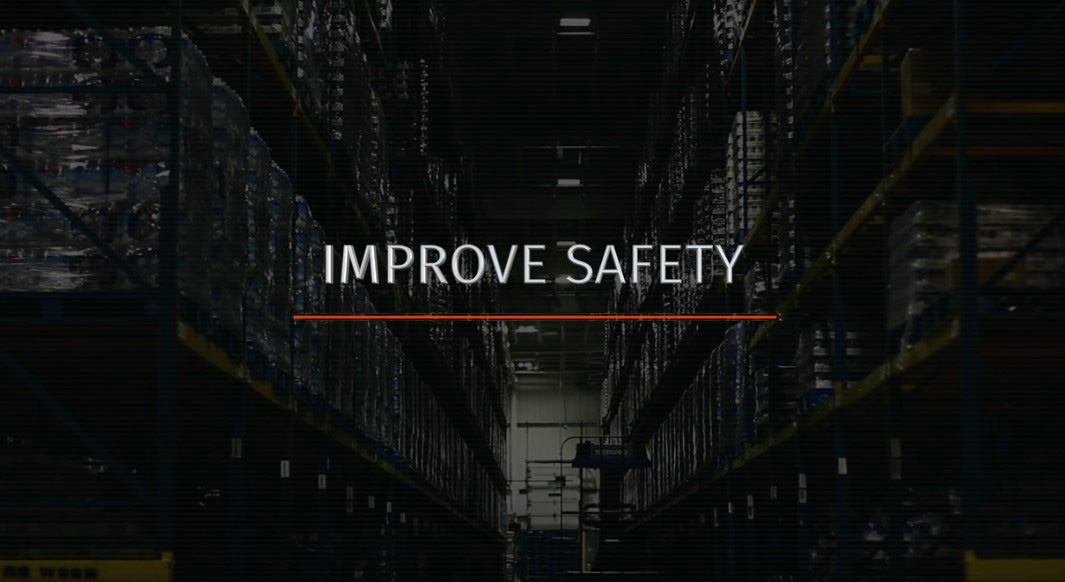 July 13, 2016
Improving Safety in Manufacturing Through Seegrid ...
More than 34,000 serious injuries occur each year from forklifts.1 At Seegrid, we have taken the initiative to decrease that number. When we develop our products, safety in the workplace is a top priority. By emphasizing the importance of safety, ...
Read More
AGV Safety Manufacturing Benefits of Automation Seegrid Technology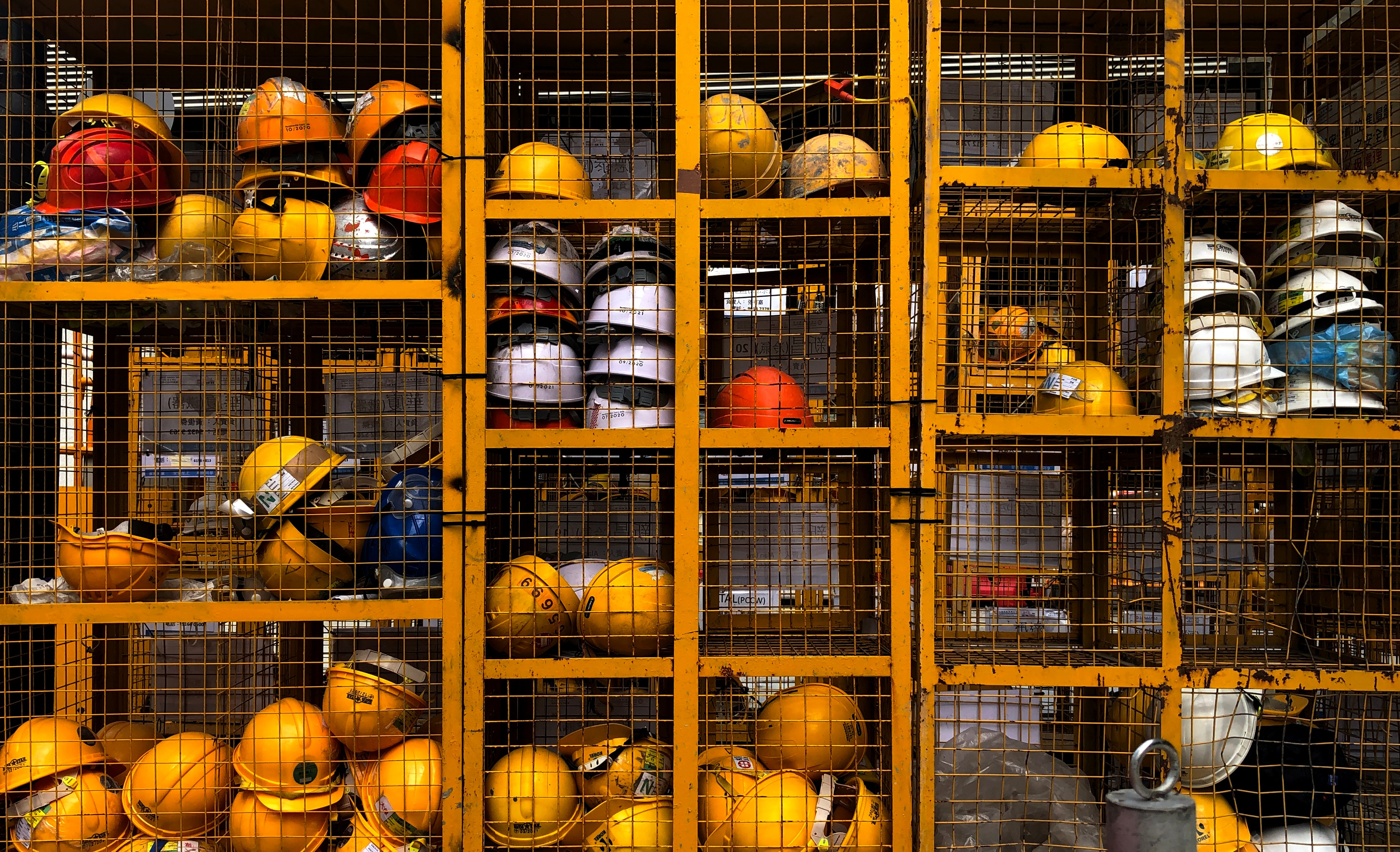 May 13, 2015
3 Key Ways Automation Reduces Safety and ...
With an aging workforce, injuries are expected to increase in the labor force. Therefore, leveraging technology to automate difficult or repetitive tasks will positively impact concerns over safety and ergonomic issues, and other labor challenges ...
Read More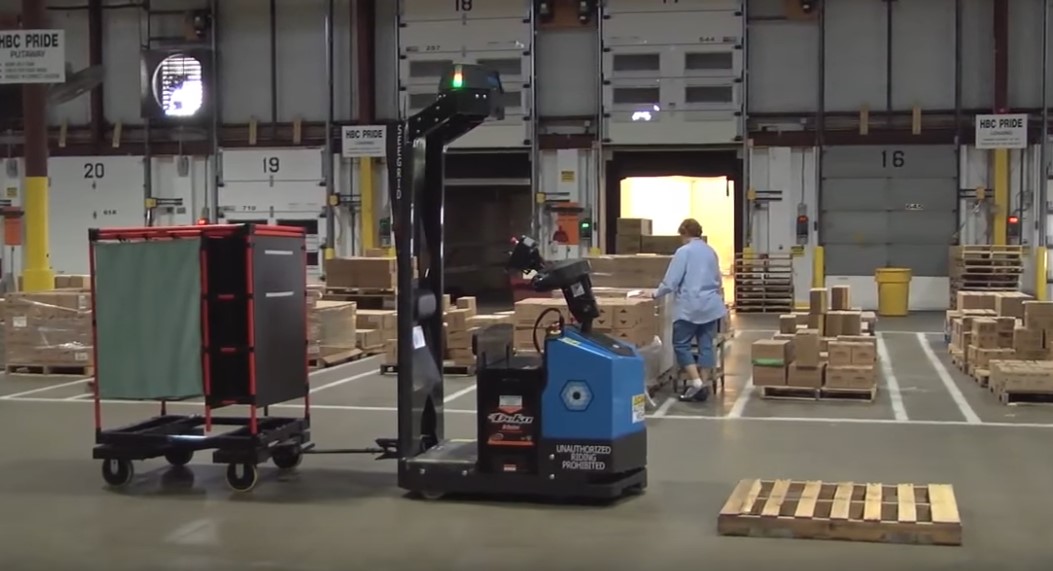 April 10, 2015
The Benefit of AGV Safety Standards
Seegrid's vision-powered automated guided vehicles (AGVs) safely and reliably operate in manufacturing and distribution facilities every day. These vehicles can reduce costs, boost efficiency, and improve safety within your operation. Keeping safety ...
Read More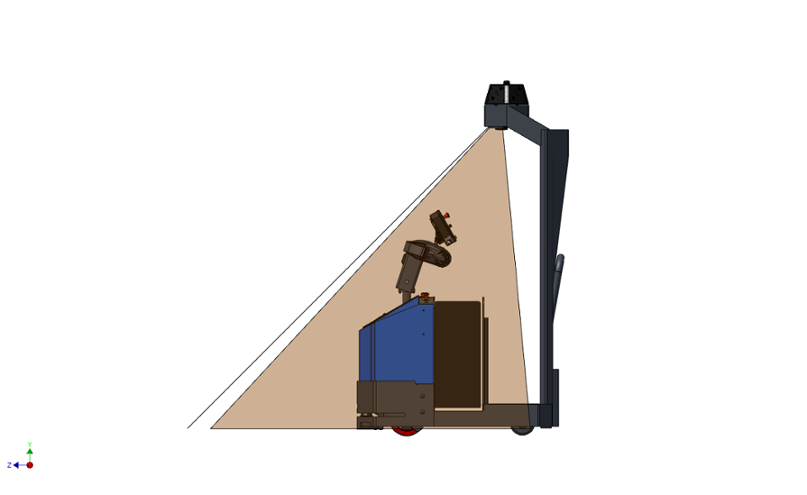 July 23, 2014
VGV / AGV Safety Is, and Will Always Be, in the ...
I think the marketing people here at Seegrid forget that I like to stand around in freezing temperatures while big angry people fire pucks at my face at 90 miles an hour. What do I know about staying safe? Luckily, I don't need to know a lot, and ...
Read More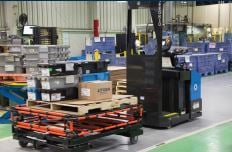 July 2, 2014
Forklift-Free: Automated Tugger Solutions With ...
In the final part of the two part blog series on forklift-free driving safety, we cover the consequential costs associated with forklift labor, and the benefits that result from implementing driverless automated tugger solutions safer alternative. ...
Read More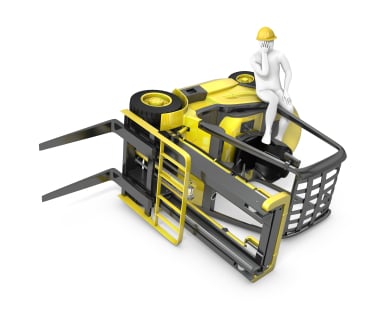 June 25, 2014
Forklift Free: Driving Safety and Efficiency
In part one of the two part series of this blog, we cover forklift dangers being inherently dangerous vehicles, as approximately every three days, someone in the U.S. is killed in a forklift related accident. Even with safety regulations for the ...
Read More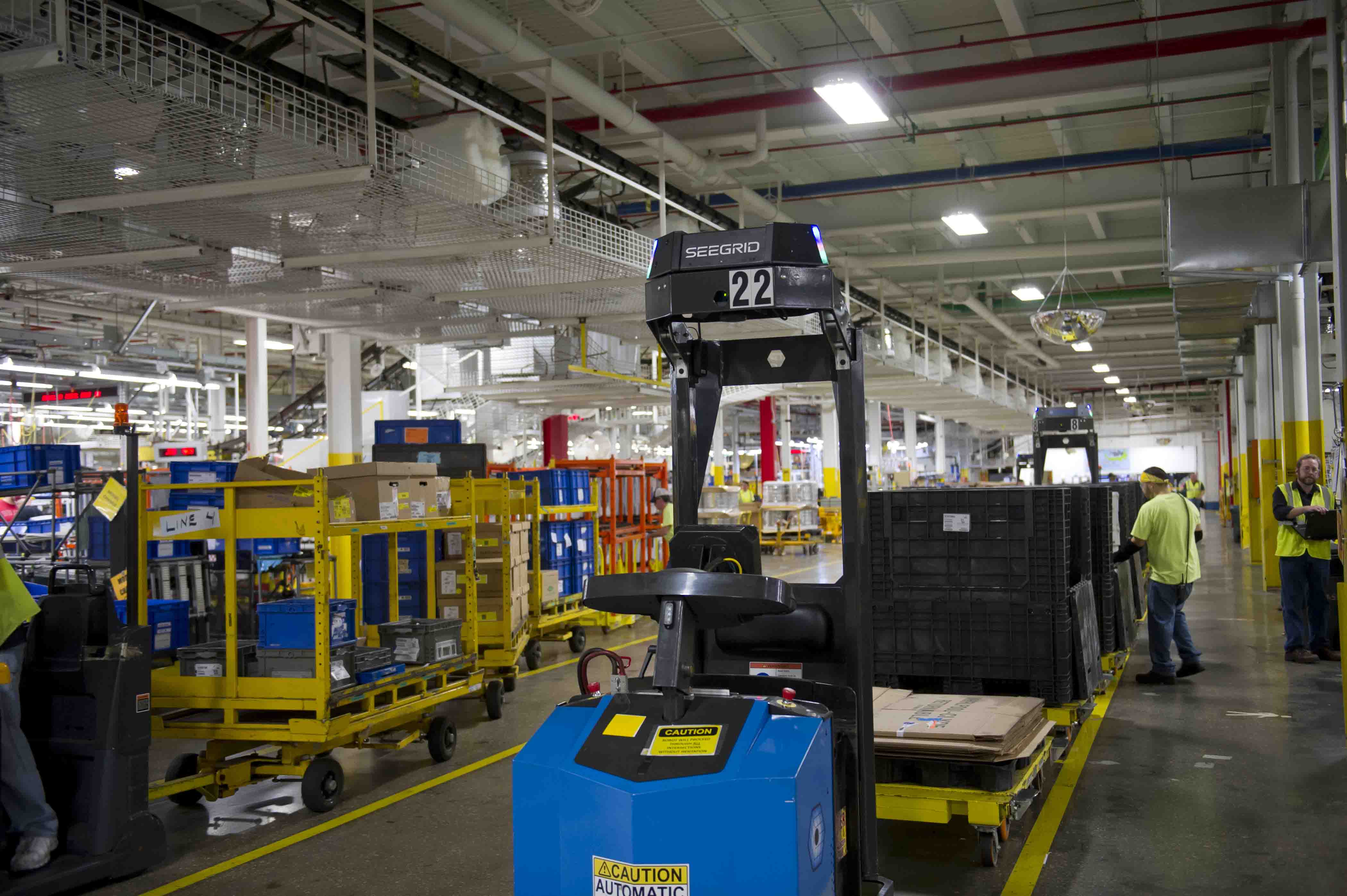 February 20, 2014
Automation in the Workplace: Best Practices for ...
Workplace automation can transform your business by reducing errors, increasing efficiency, and cutting costs. In fact, while the cost of manual labor has dramatically increased in recent years, automation equipment, including robotics, conveyors, ...
Read More